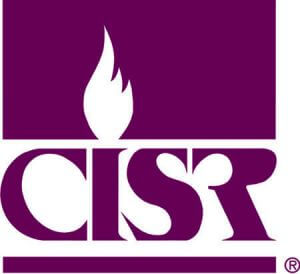 An inspiring professional faculty, nine ONE-DAY courses to choose from, a curriculum that's tailored to your region--all these benefits make the CISR Program a truly superior education opportunity. To earn the CISR designation, you must complete any five of the nine courses and pass the five exams within three years.
All CISR courses are approved for state CE credit and are available in the classroom and online. An optional exam is given at the end of each course, in classroom or online, for those seeking the designation.
CISR courses - Available in the classroom and online:
After you earn the CISR designation, an update is required each year to keep your education current and to maintain your CISR designation. If you choose to update by attending one of the remaining four CISR courses you will be on your way to achieving the CISR Elite distinction. Once you've completed and passed all nine CISR courses (the first five courses within three years and the remaining four courses within an additional three years), you will earn the highest recognition for those in customer service anywhere.
Insurors of Tennessee offers CISR classes across the state of Tennessee each calendar year.  To view the list of upcoming classes and register go to our Event List here.
If you need additional information, please contact Teresa Durham at (615) 515-2607 or at tdurham@insurors.org